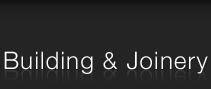 Whether it be a conservatory, extension or bar-fitting; our expertise covers all aspects of building and joinery with the extensive on-site manufacture of bespoke fixtures, fittings and furniture.
We've done everything down to the recent building of a 450 square foot roof-top garden in the centre of London, it was a challenge but we got there and the client was overjoyed with the result.
We pride ourselves in everything we do, which shows in our work.
Click on the thumbnails to get a better look.